Internet and DVD Resources
Marital Enrichment:

This is an interactive, online series of intimacy building games designed for married couples to play on their laptops. Bliss, one of the games, is a passionate, romantic game for lovers who want to improve their love life and their relationship. It is full of romantic ideas to increase the fun you have together.
www.gamesforloving.com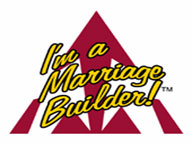 Very helpful articles on making marriage work after infidelity, but the real action is on the bulletin boards. Navigate to the "discussion forums" and you will find all the options. Good source for support and lots of encouraging materials. www.marriagebuilders.com

This site contains everything you need to know about marriages, infidelity, enrichment, skill building, and much more. It was established by Diane Sollee former president of the American Association for Marital and Family Therapists.
www.smartmarriages.com
Infidelity Recovery

A really great site for articles, consultation, lists of therapists, and other support for issues surrounding infidelity recovery. This crusader launched the infidelity recovery movement with her book The Monogamy Myth and has been involved in the marriage protection effort for almost 30 years.
www.dearpeggy.com

Originally the brainchild of Peggy Vaughan, the Berchts continue to provide a nationwide cluster of support groups, seminars, personal phone counseling, and various printed materials. On the home page, you will also find a tab leading to an international listing of the BAN (Beyond Affairs Network) support groups.
www.beyondaffairs.com
Sexual Addition Recovery
Freedom Begins Here: Introductory DVD Kit.

Drs. Mark Laaser, Patrick Carnes, and Daniel Amen. This personalized teaching on sexual addiction recovery, with the latest and best information is from the co-founders of the original sexual addiction treatment program, Dr. Laaser and Dr. Carnes. This information is coupled with the latest research that Dr. Amen is starting to mine from the world's largest data bank of brain scans. Sexual addition has biological and biochemical correlates that need to be addressed for successful treatment. For more information, visit FreedomBeginsHere.org.